● "We have no customers, we have friends."
● " Be Happy as a Hippo."
● " Be a Happy Hippo Diver"
We want to show off our beautiful island, its beauty above land and under the sea. We tailor to your needs. Be it, the perfect dive trip, introducing new divers to SCUBA, or showing you the best restaurants and beaches. For us your (dive) experience must be safe, convenient, and fun. That is the Happy Hippo Way.
Most dive sites are easily accessible from shore. This makes it that Curacao has a dive site for everyone. Beginner to the advanced. Because we only dive in very small groups, to a maximum of 4 people, we can cater to your personal needs. It is all about personal attention.
We believe this results in more fun and better diving. With us you can be sure that you will experience a perfect dive holiday.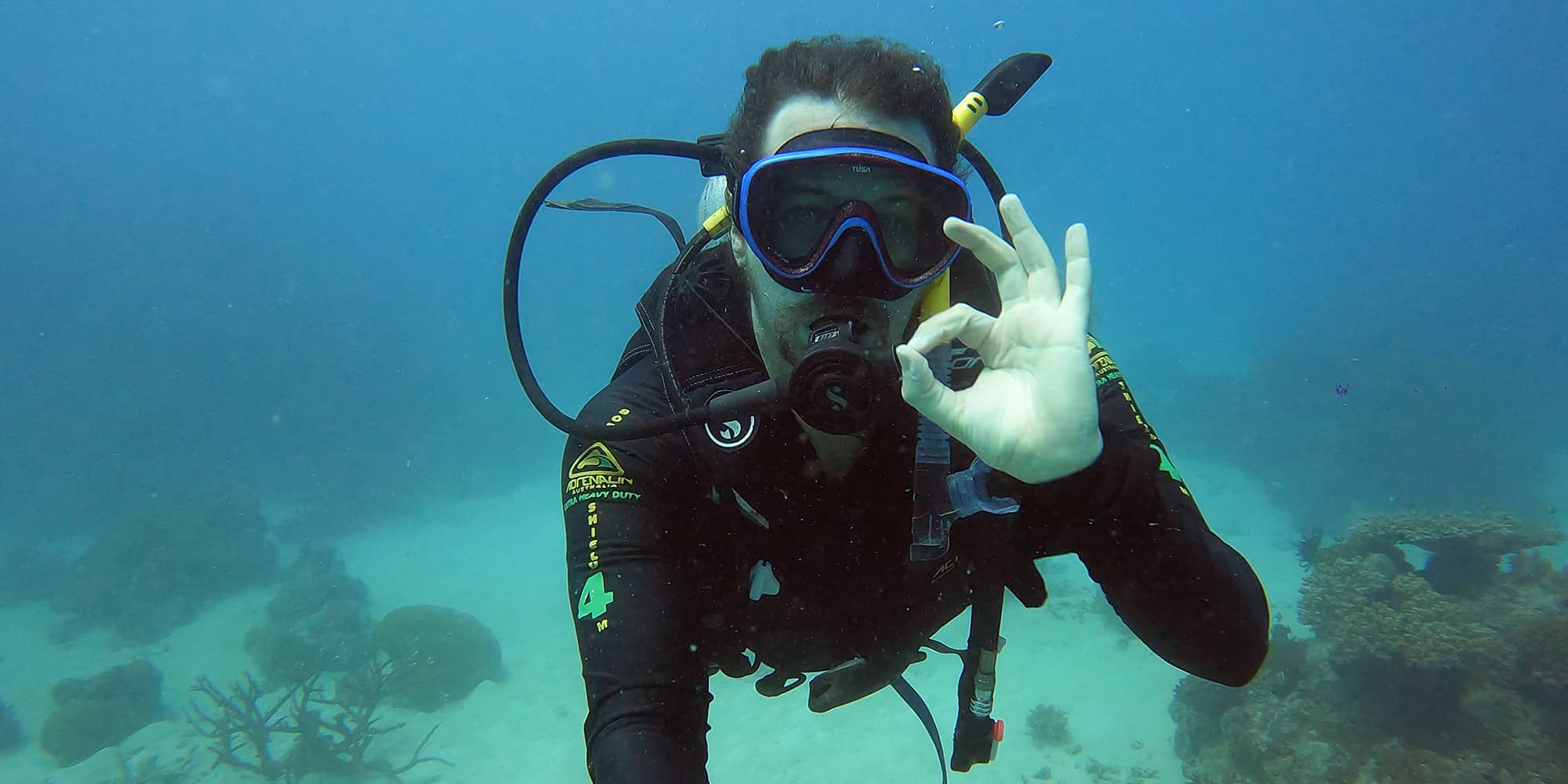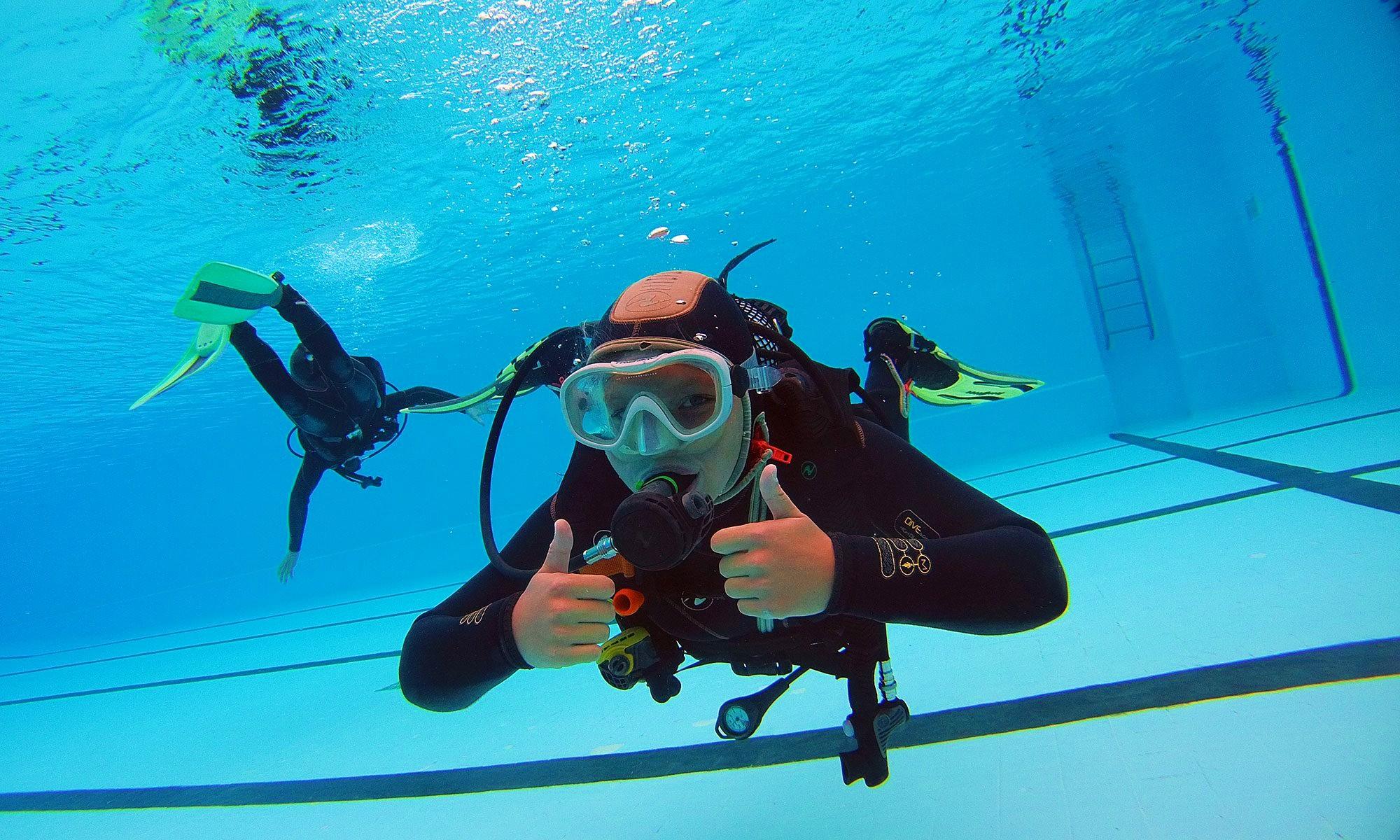 With this we want to go above and beyond. Meaning that by choosing The Happy Hippo, you automatically contribute to a better world.
Meet The Happy Hippo Team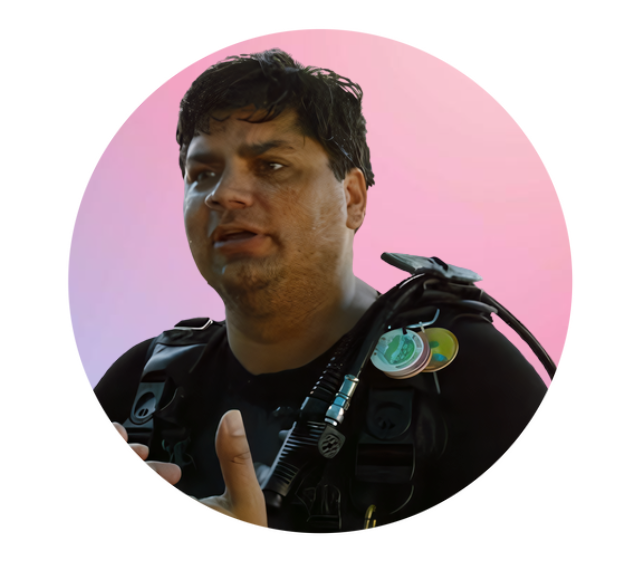 OWNER A.K.A.THE HAPPY HIPPO.
Underwater Adventurer
PADI Master Scuba Diver Trainer
Captain of Team HELL
Hello friends, I'm Julio, the owner and founder of The Happy Hippo Diving. I am thrilled to be your personal dive guide during your trip to Curacao and I cannot wait to show you our beautiful underwater world.
I've been teaching scuba diving and guiding new or experienced divers since 2006, but diving recreationally since 1993. Scuba diving is not just a profession for me, but it is a passion. I remember seeing Jacques-Yves Cousteau on the television and all the wonders of the sea. I needed to experience this. Lucky for me, I lived on Bonaire, which is considered Diver's Paradise, so I had all the possibilities to explore the ocean and spent many days at the beach and snorkeling. After some years in Europe for education, I returned to the Caribbean, this time settling in Curacao where I became a dive professional in 2006. Since 2016 I also have the good fortune of working for the Ministry of Health, Environment and Nature where I can put my legal and veterinary education to further improve our island. I feel extremely lucky being able to combine these passions for the environment and my love for the underwater world.
Today I am a certified PADI instructor, and my main focus is safety and ocean conservation. My goal is to see my clients experience marine life as I do, and be amazed at its beauty. I wish for my students to enjoy their experience while becoming safe and responsible divers. I am able to guide you in Papiamentu, Dutch, English and Spanish. So, let me be your personal dive guide or instructor and give you the full dive experience.
My motto is: "We have no customers, we have friends. Be a Happy Hippo Diver"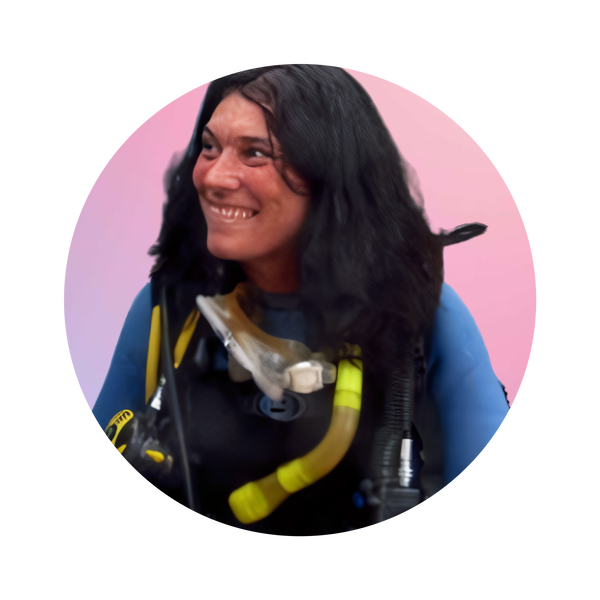 A.K.A. THE DIVING DIVA
Marketing and Business Development
PADI Specialty Instructor (retired!)
Silvia is the motor behind The Happy Hippo Diving.
Although she no longer dives and you won't see her often, her work behind the desk is vital. She keeps track of the paperwork and of Julio. 🙂
Her first diving experience was in Curacao during the last months of 2005 when she came to live for 3 years.Within 9 months she went from Open Water to a full fledged Specialty Instructor!! The 3 years became five before she had to return to the Netherlands. But she had fallen in love with the island and returned within a year. She loves to travel and has been diving in Galapagos, Bonaire, Sardinia, St. Thomas, Sint Eustatius.
Students say about Silvia that she is the calmness herself underwater which gives them the confidence to relax and master the skills they have to train. But don't let that fool you. She can be one tough cookie. It must be her Italian blood.
Her favorite dive site in Curacao is Director's Bay.